Welcome to the website of Christ Church, Gentleshaw
IMPORTANT CORONAVIRUS NOTICE
Following Government/Church of England guidance we are now able to hold services in Church with certain restrictions. Our morning services can now be held in Church and also on the Church's Facebook Live page at 9.45am every Sunday. Our evening services will now take place in our Church building at 6.30pm.
Our Sacred Discussion Group will be taking place on the first Saturday of each month, initially these will take place via Zoom until we are permitted to meet again in a group in person.
If you wish to join the meetings please contact Rev Lynn by email for details. lynn.mckeon@btinternet.com
Our Mission Statement
To maintain and develop Gentleshaw Church as a centre for
Christian Worship and Mission and Service
throughout the parish and beyond.
To identify and use the combined talents of our people to further these aims
BIBLE VERSE FOR THE MONTH OF JUNE 2022
1 Timothy 2 verses 1 & 2
I (Paul) urge, then, first of all, that requests, prayers, intercessions and thanksgiving be made for everyone - for kings and all those in authority, that we may live peaceful and quiet lives in all godliness and holiness
Christ Church, Gentleshaw will be holding a Flower Festival on 3rd, 4th and 5th of June 2022 to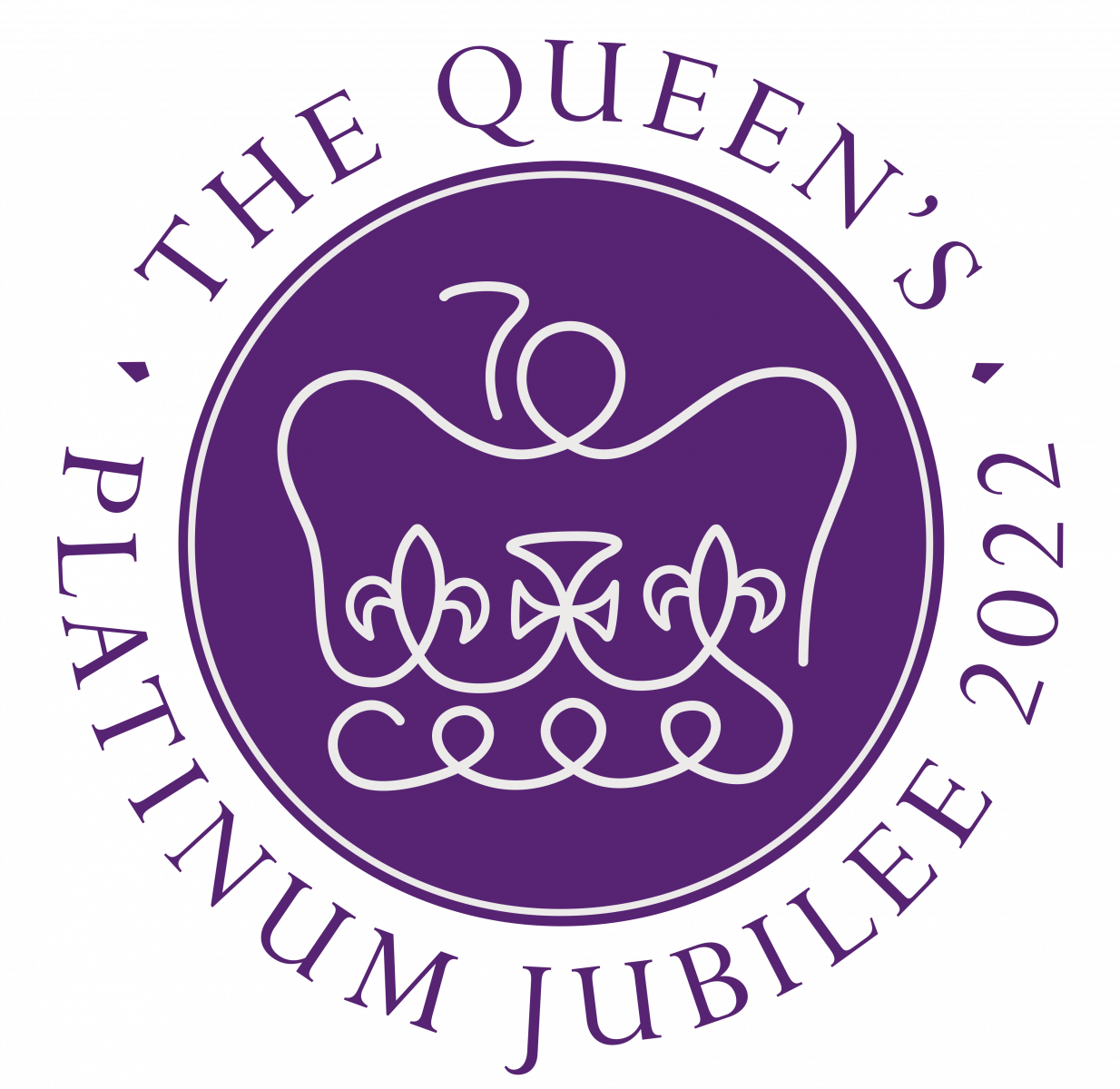 celebrate the
Platinum Jubilee of her Majesty Queen Elizabeth II.
The church will be open from 10.00am until 7.00pm on Friday and Saturday and 1.00pm until 5.00pm on Sunday.
Admission will be £3.00 with accompanied under 16's free and this will also include complimentary programme.
Refreshments will be available during the festival.
Further details available from Fran on 01543 674993.
Christ Church, Gentleshaw is situated at southern edge of Cannock Chase, an Area of Outstanding Natural Beauty, close to Castle Ring, an Iron Age Hill Fort, which has the distinction of being the highest point on the Chase. Christ Church serves as the Parish Church for the "semi-urban" village of Cannock Wood and the more rural adjacent village of Gentleshaw which have a combined population of around 1750 people.
The original church building was erected in 1837 as Chapel of Ease for the neighbouring parish of Longdon and you will find details of its development and history on the History Page of the website.
Because of its location Christ Church has the "honour" of being the only church in the Diocese which actually looks down on the Cathedral which can be seen from the rear of the churchyard.
Christ Church Gentleshaw is in the Deanery of Lichfield, in the Archdeaconry of Lichfield and in the Episcopal Area of Wolverhampton.